Shomrei Torah
Shomrei Torah
Shomrei Torah is an Orthodox Jewish congregation in Fair Lawn, New Jersey,
a park-filled suburb just 20 minutes drive from Manhattan. Led by Rabbi Benjamin Yudin and our Associate Rabbi, Andrew Markowitz, our shul offers a warm, welcoming atmosphere and an active membership of about 300 families.
There is a large Eruv, a Mikvah located within the Shomrei Torah building, and several Shabbos morning minyanim including a Young Couple's minyan. In addition, Shomrei Torah holds a satellite minyan on Friday evenings and Shabbos afternoons on-site in local apartments. Shomrei Torah is a member synagogue of the OU.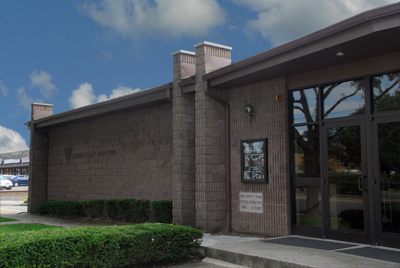 We offer many programs for adults, young families, teens and children, including daily Minyanim, Shiurim, NCSY, Children's Shabbos groups, and a Nursery School. Families in Fair Lawn have a choice among several Yeshiva Day Schools, access to local and nearby restaurants, and an express commute to New York City. Affordable housing prices, and beautiful apartment availability make Fair Lawn ideal for those looking to buy a home or those who are just 'starting out.
Wed, September 18 2019
18 Elul 5779
Today's Calendar
Earliest Mincha

: 1:21p
Mincha

: 6:45p
Maariv

: 7:07p
Daf Hashavua

: 8:15p
Maariv

: 9:00p
---
Tomorrow's Calendar
Shacharit

: 5:45a
Earliest Talit and Tefillin

: 5:46a
Shacharit

: 6:30a
Shacharit

: 7:45a
Sof Z'man Kriyat Sh'ma

: 9:45a
Earliest Mincha

: 1:21p
Flu Shot Clinic
: 5:00p
Mincha

: 6:45p
Maariv

: 7:07p
Maariv

: 9:00p
---
This week's Torah portion is

Parshat Ki Tavo
Candle Lighting
Havdalah
Motzei Shabbat, Sep 21, 7:46p
View Calendar
.
Eruv Status
Fair Lawn Community Eruv is
UP
Eruv Hotline: 201-254-9190
Zmanim
Alot Hashachar
5:17a
Earliest Tallit
5:45a
Netz (Sunrise)
6:40a
Latest Shema
9:44a
Zman Tefillah
10:47a
Chatzot (Midday)
12:50p
Mincha Gedola
1:21p
Mincha Ketana
4:26p
Plag HaMincha
5:44p
Shkiah (Sunset)
7:01p
Tzeit Hakochavim
7:42p
More >>
Wed, September 18 2019 18 Elul 5779